Titanium 1.000cm Ruler
[
FA-J-032
]
Titanium 1.000cm Ruler
[
FA-J-032
]

Our Selling Price: US$43.00(tax excluded)
Please see the top page for the delivery date.


How to order
Select the quantity from the pull-down menu below the item price and press the "Add to Cart" button.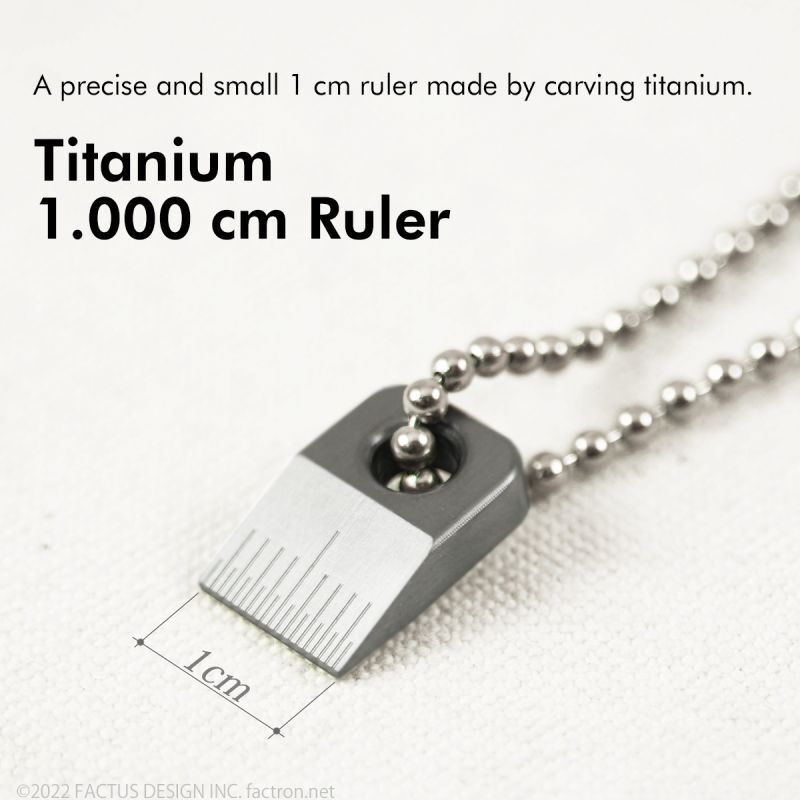 " Titanium 1.000cm Ruler "


Small but precise.

Machined from titanium material.
Comes with a titanium ball chain.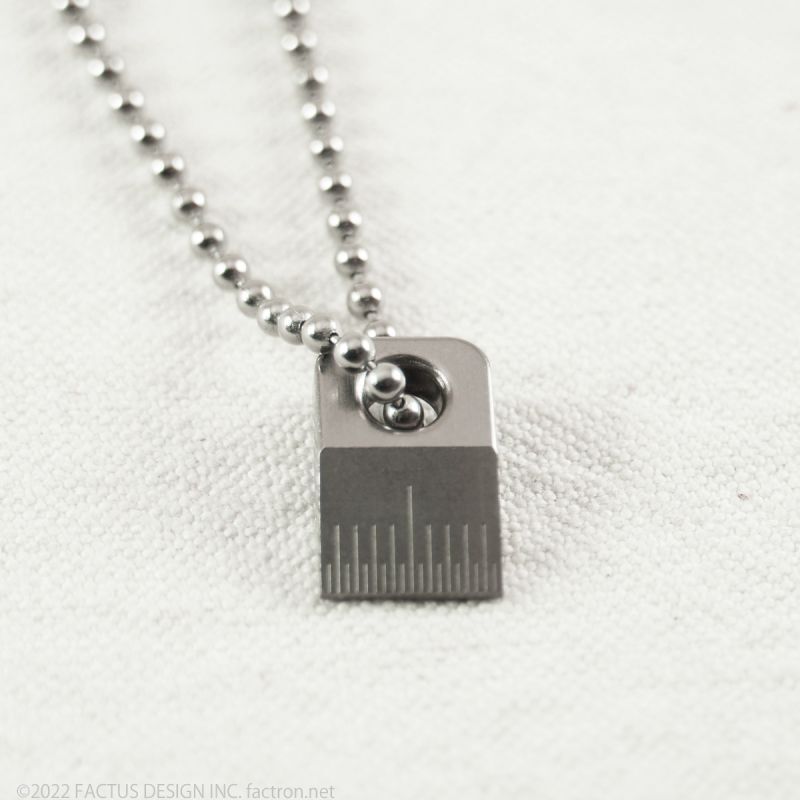 When designing or making products, there are occasions when you want to measure the length with a small gap that does not allow calipers to enter.


1 cm ruler for that.


It is a very small item born from FACTRON's workshop.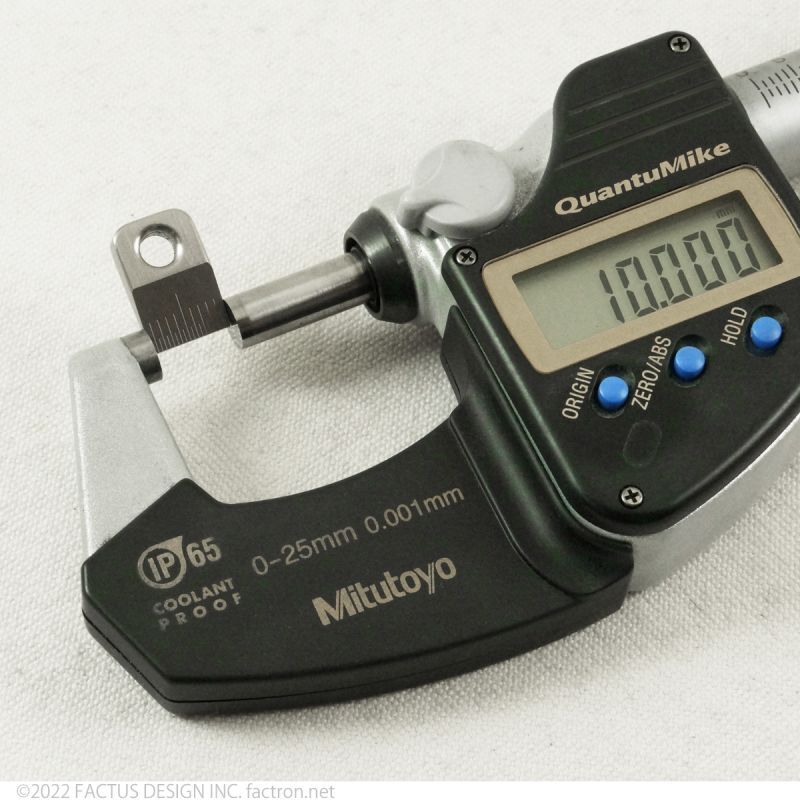 The width is exactly 10.000 mm.
Made precisely as a ruler.
Of course, it may be used as a 1 cm ruler.

Or you can use it as a strap, key chain, or necklace.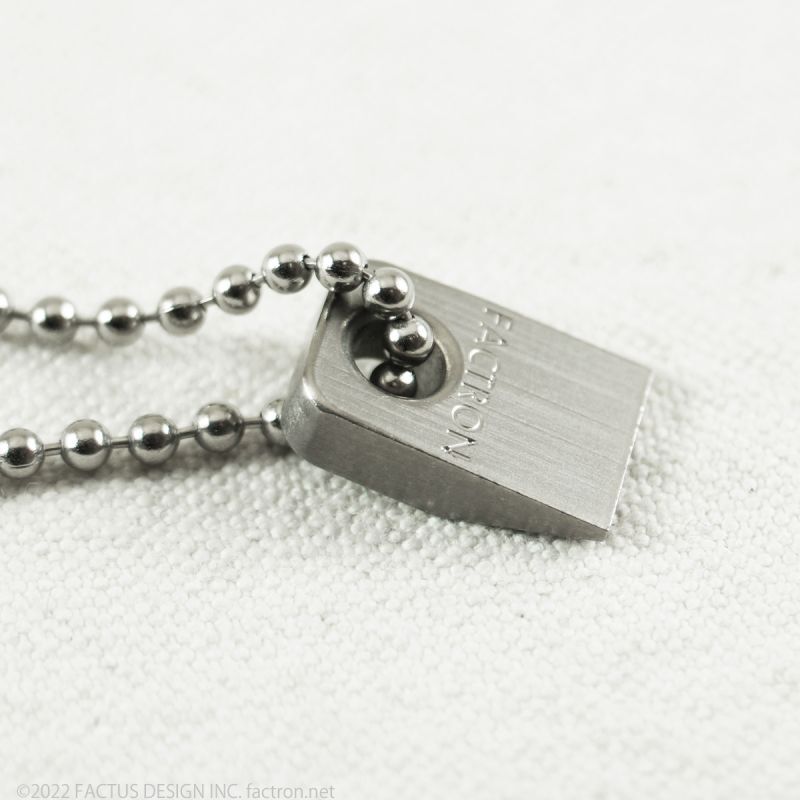 The FACTRON logo is engraved on the back.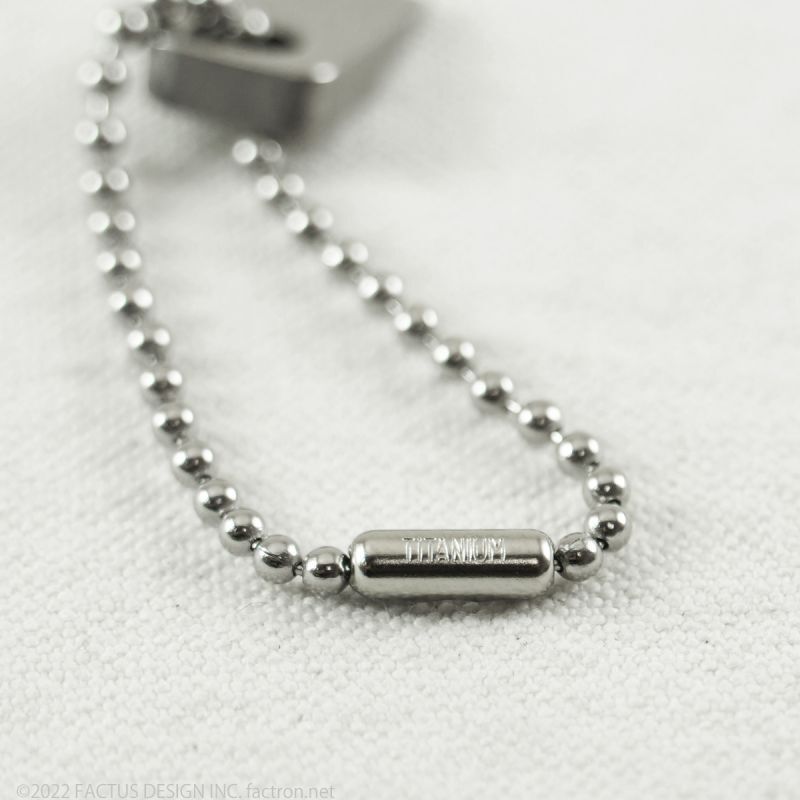 ---
FACTRON's Factus Design Co., Ltd. has been involved in the design of many industrial products as an industrial design office.
The brand "FACTRON" launched in it,
It is an original work produced and sold as our design expression.
Unlike mass-produced products, FACTRON is a product that the creator puts his heart into, where the designer who designed and engineered it manipulates the machine tool and cuts it out one by one and polishes it by hand.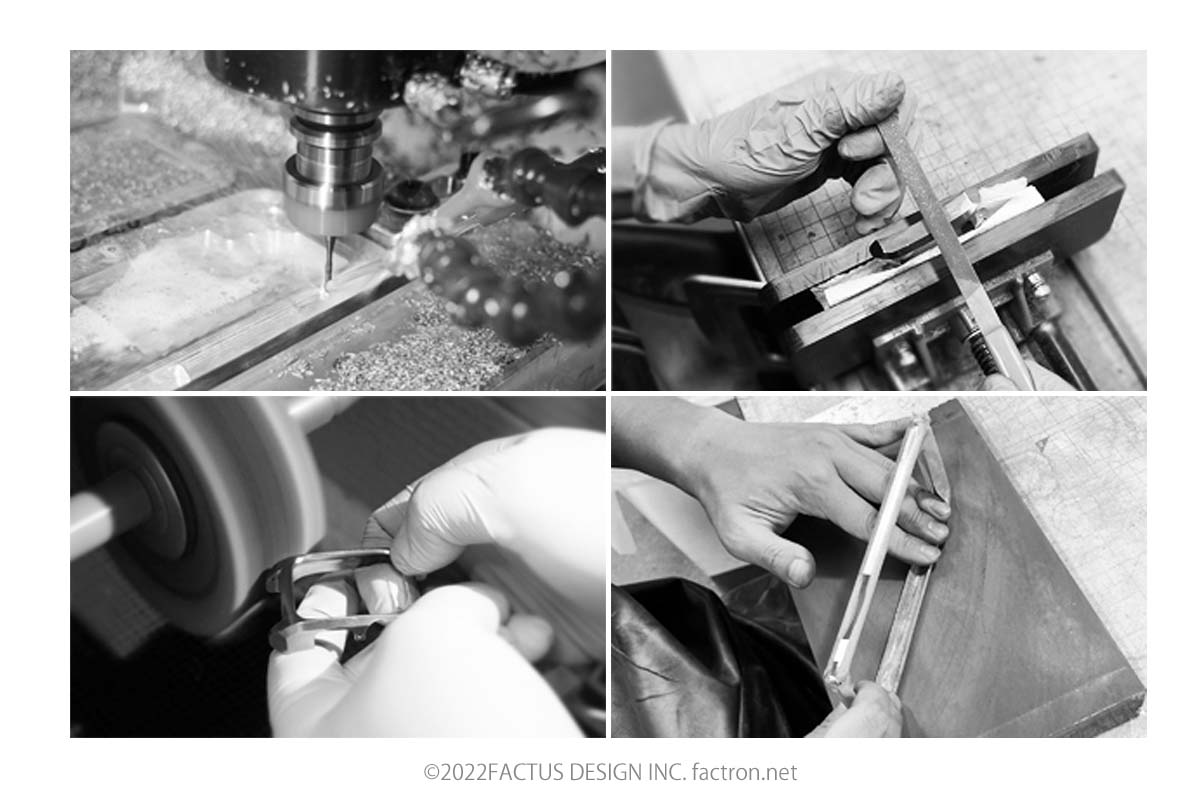 ---
Material
titanium
Pure titanium is used for the case, an ideal material for an item that is worn because of its strength, lightness, and corrosion resistance.

Body material : Titanium
Chain material :Titanium


Payment Information
Payment accepted by bank transfer or PayPal.
I will ship it after I get confirmation of money receipt.
Please note that unless the money receipt can be confirmed, order will not be confirmed.
The user manual is in Japanese.
Made in Japan
The user manual is in Japanese.
All products are made to order, and cancellations are not accepted.