SIMPLEX for iPhone14Pro Black on Black
[
FA-M-1282
]
SIMPLEX for iPhone14Pro Black on Black
[
FA-M-1282
]

Our Selling Price: US$197.00(tax excluded)
for iPhone 14 Pro
All products are made to order.
All cases or jackets will be shipped in about 4-5 weeks.

How to order
Please select "Back panel", "quantity" from the pull-down menu below the item price and press the "Add to Cart" button.


---






SIMPLEX for iPhone 14Pro Black on Black


Duralumin carved jacket for iPhone 14 Pro
All black model with black parts such as screws and buttons
It is an anodized aluminum that is resistant to rust and scratches.
Sophisticated, simple and unique design.
It is a work that is carefully handmade by carving one by one from a piece of solid duralumin.
The result is a design that feels just right in your hand.
The floating structure of this product lies between the iPhone itself and the strongest duralumin jacket, and does not come into contact with them.
Advanced machining technique with three-dimensional processing and carefully designed in details are reproduction of designer's unwavering intention to guard your iPhone.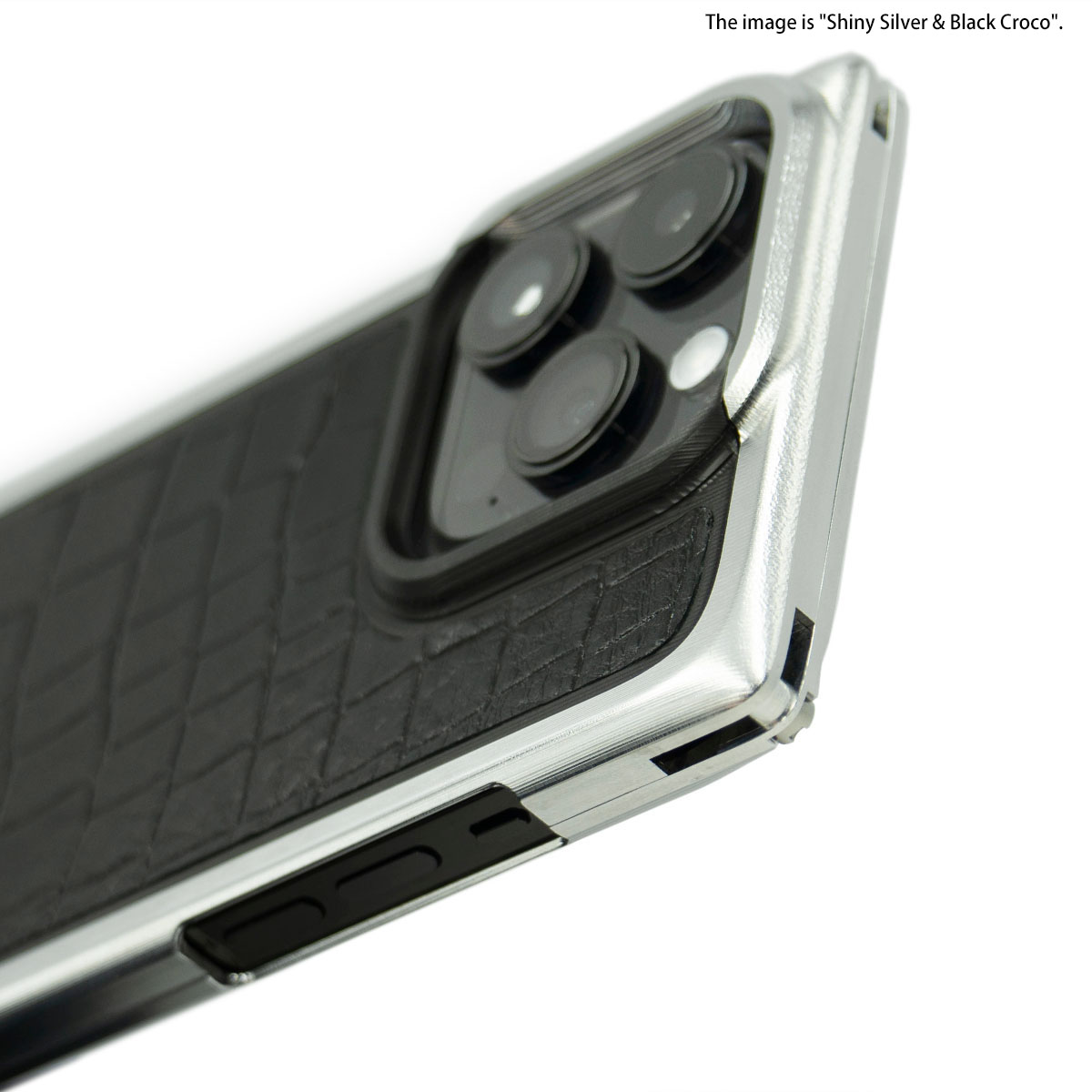 The material of the jacket is super duralumin A2024, which is also used in aircraft.
Each piece is hand-polished to maximize the luster of the metal.
It is an aluminum alloy that is stronger than duralumin A2017 and has a beautiful shine.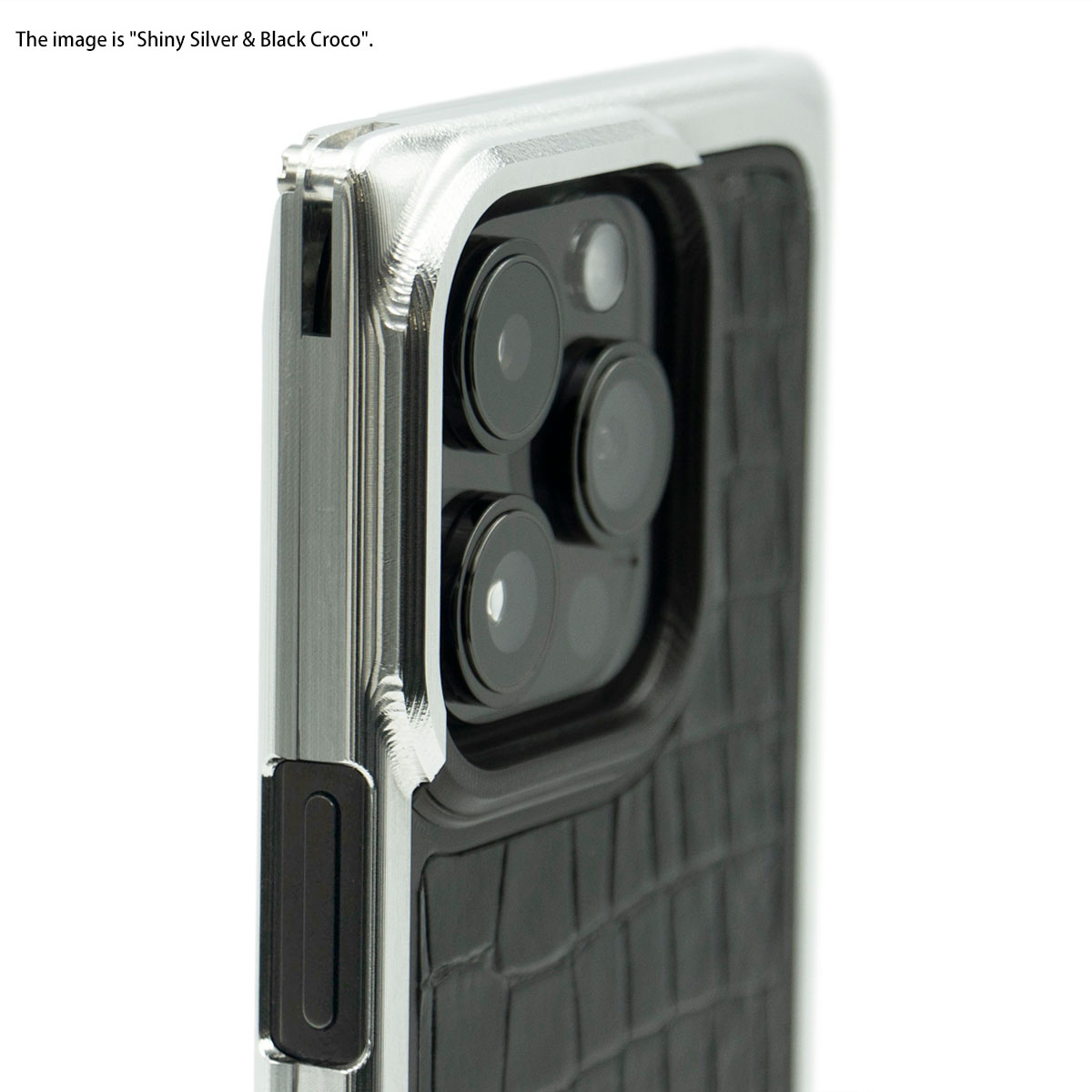 The outer circumference of the lens has a deep protector that protects the lens of the iPhone 14 Pro.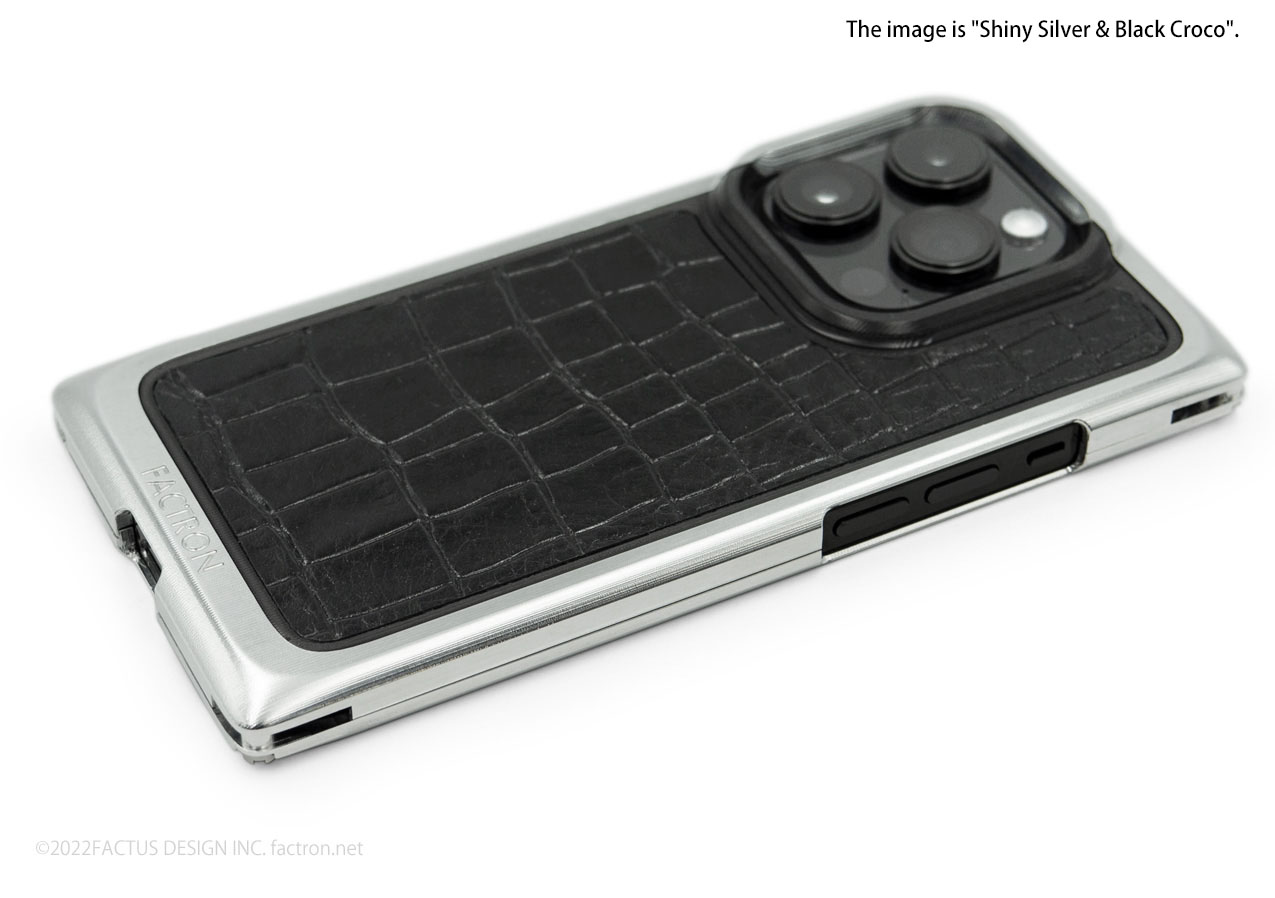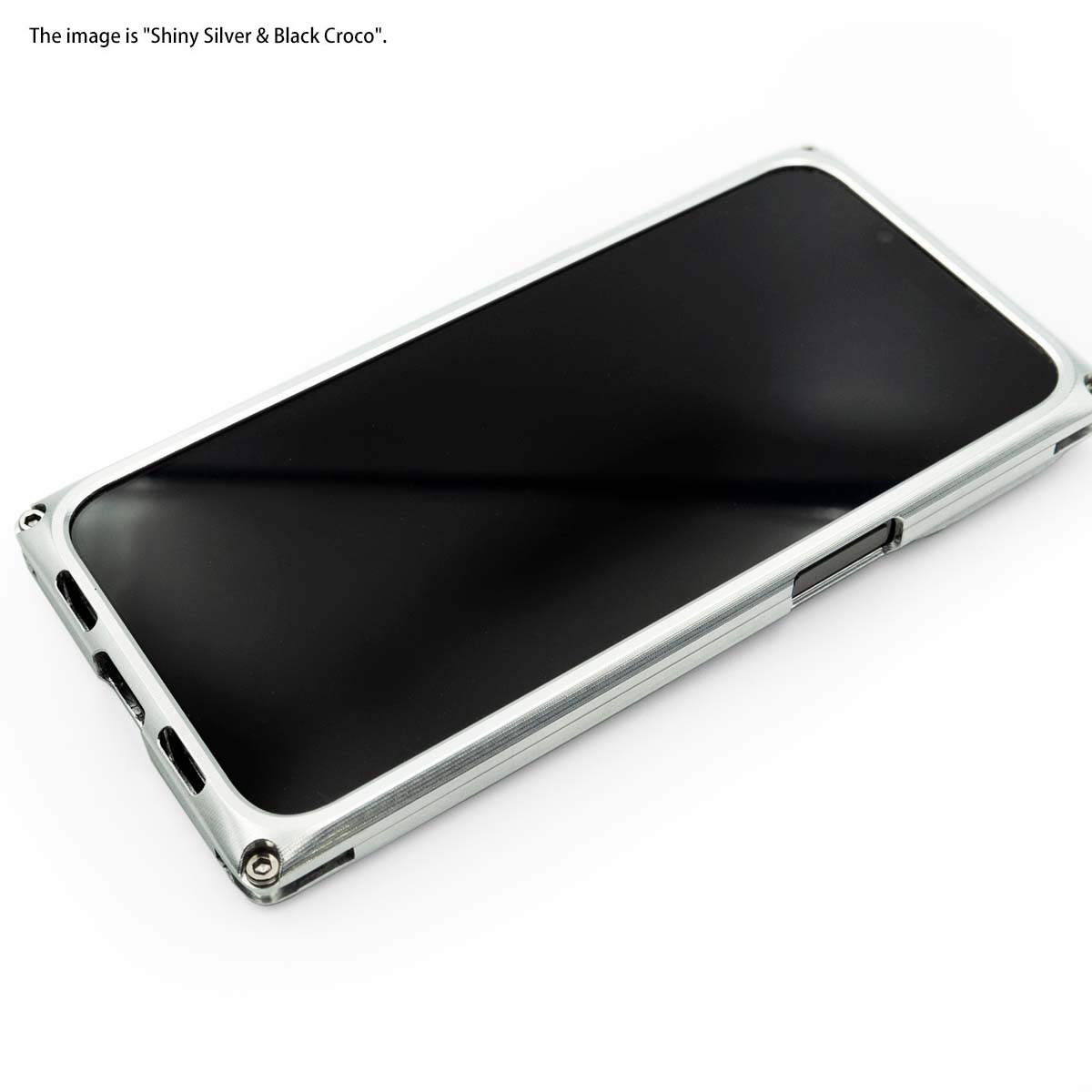 Smooth touch of finely machined processing.
With 4 strap holes.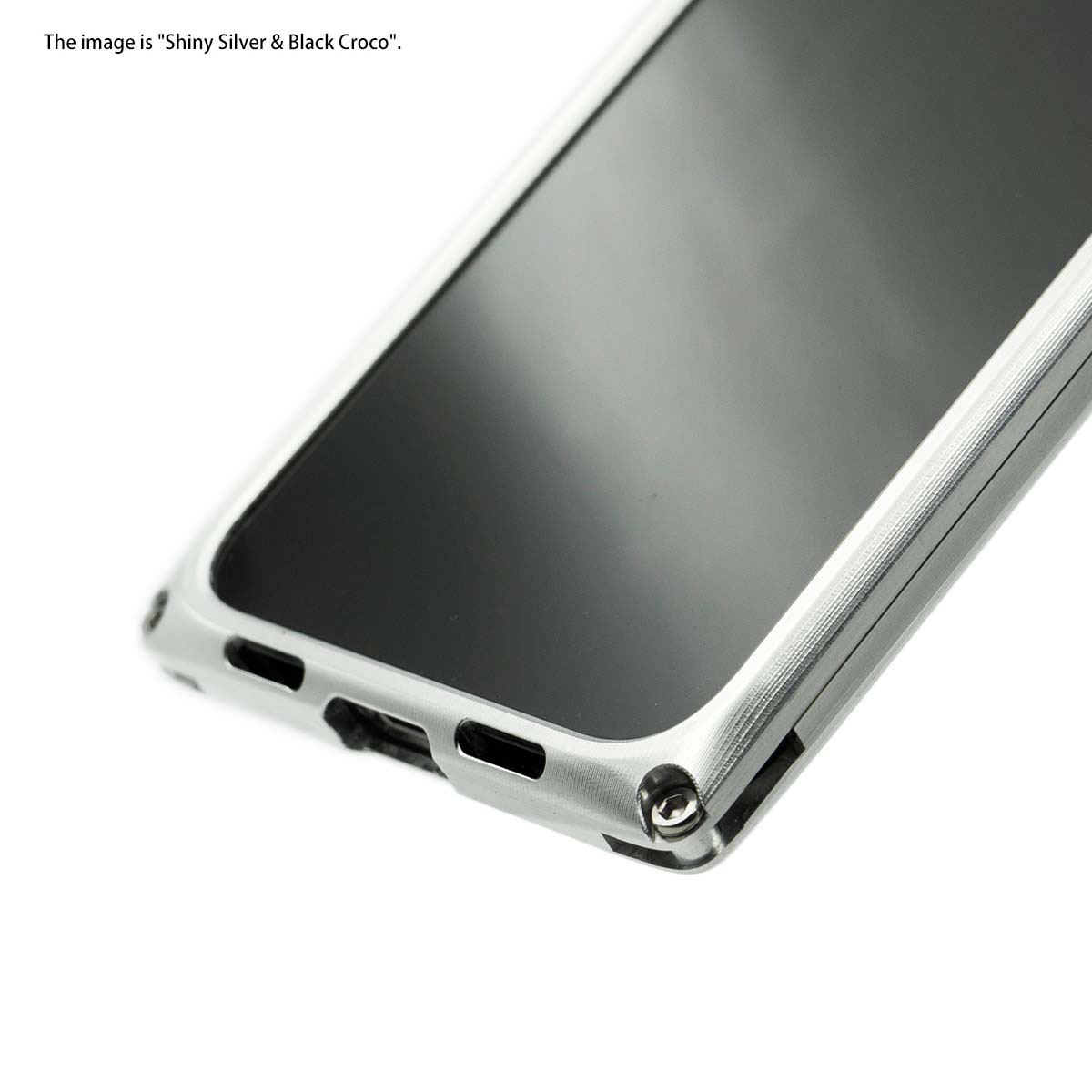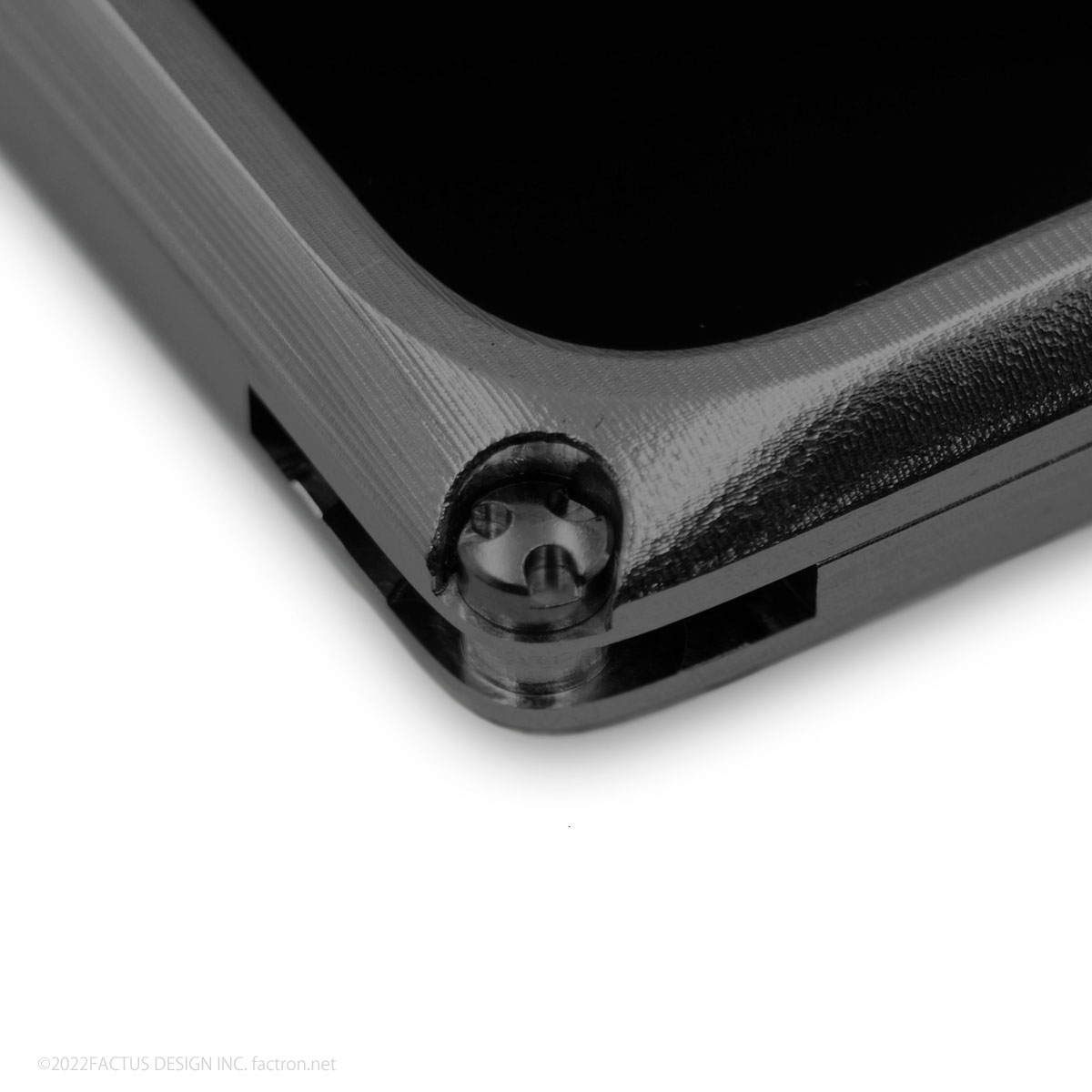 The cutting marks are beautifully designed.
Smoothness that fits in your hand.

The speaker hole is designed to be easy to hear from the front side.

The "Black on Black" model comes with FACTRON screws.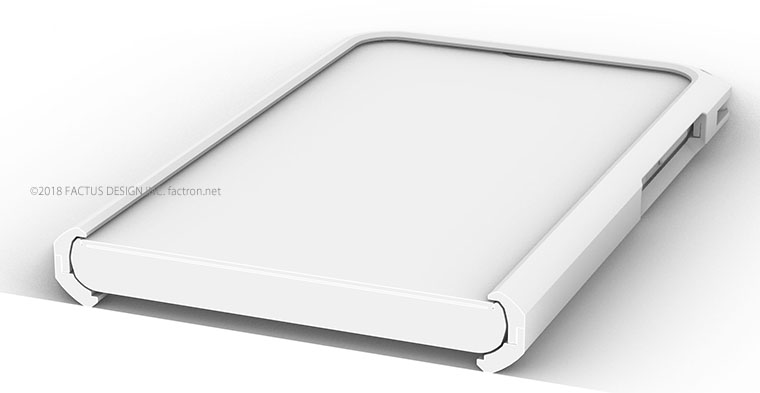 FACTRON's unique floating structure with a cushion material attached to the inside so that the device body does not come into contact with the inside of the duralumin jacket.
The bumper part that sandwiches the main body thickly and deeply protects the liquid crystal surface.
---
1. Black on Black Carbon

Black anodized aluminum that is resistant to scratches and rust.
Beautiful glossy black unique to real carbon.The luster shines depending on the angle.
With black three-hole special screws.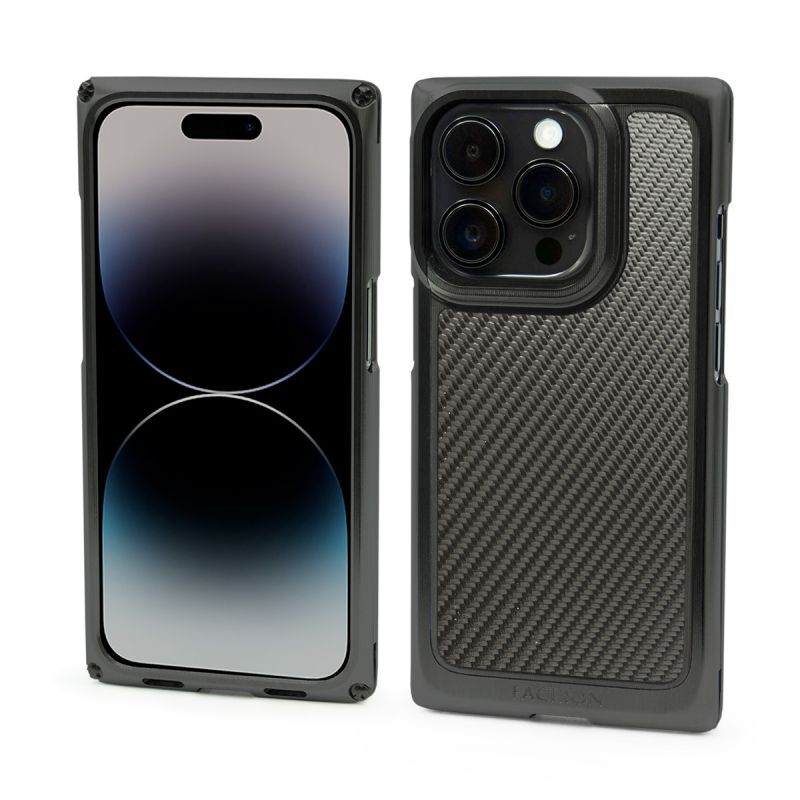 ---
2. Black on Black Croco
Black anodized aluminum that is resistant to scratches and rust.

Croco-embossed natural calf.Smooth deep black with an elegant luster.

With black three-hole special screws.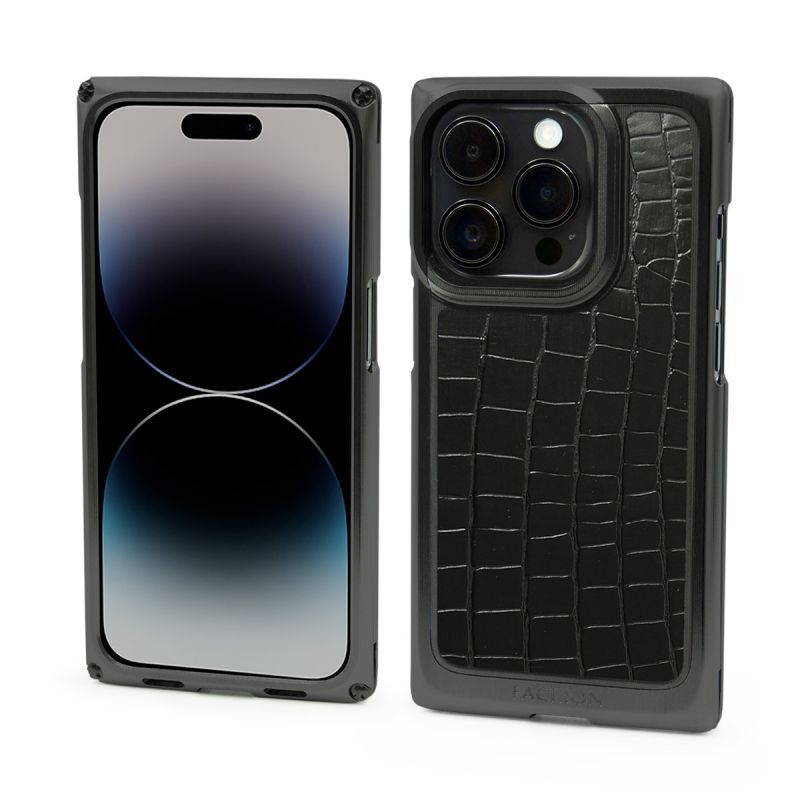 ---
FACTRON's Factus Design Co., Ltd. has been involved in the design of many industrial products as an industrial design office.
The brand "FACTRON" launched in it,
It is an original work produced and sold as our design expression.
Unlike mass-produced products, FACTRON is a product that the creator puts his heart into, where the designer who designed and engineered it manipulates the machine tool and cuts it out one by one and polishes it by hand.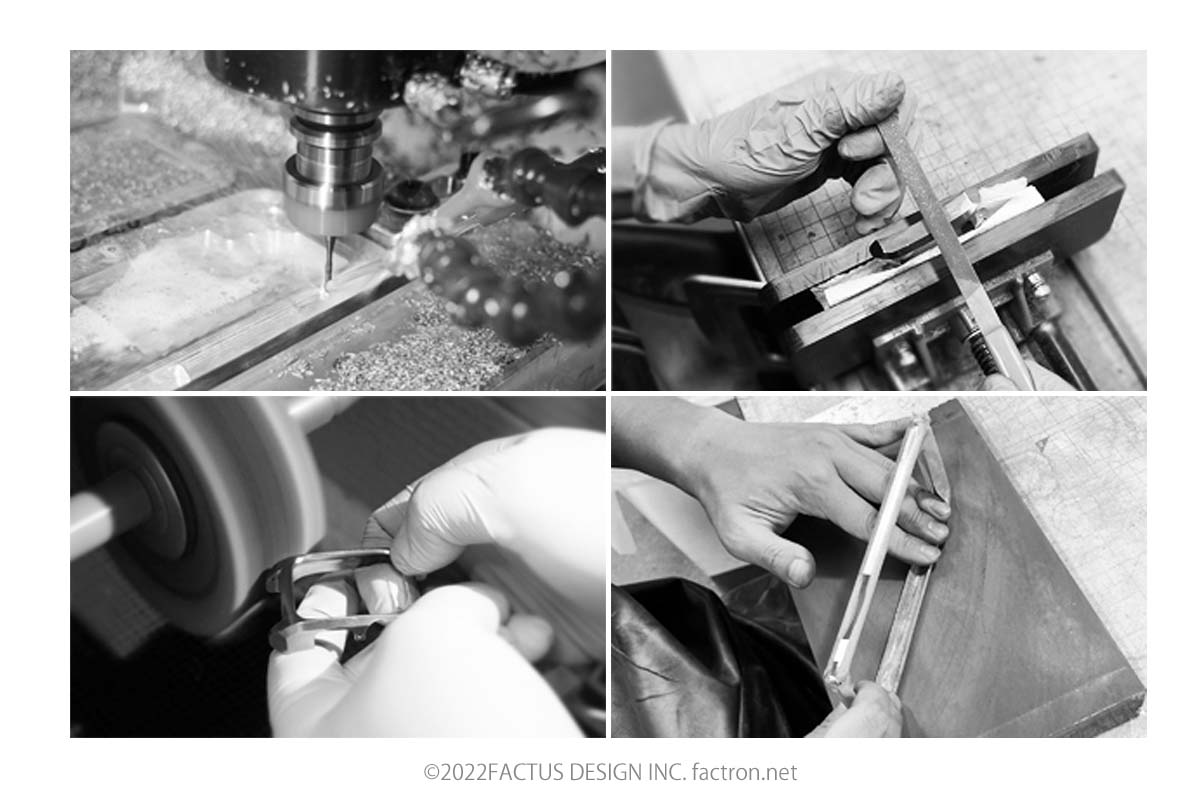 ■ Notes ■
・Since the SIM card slot (on the top of the mobile device body) is blocked, it is necessary to remove the mobile device from the jacket when inserting or removing the card.
・There may be gaps when viewed from the side due to the rigidity of duralumin.
■ Jacket material: Duralumin A2024 (aluminum alloy)
■ Back panel material: Real carbon fiber seat, natural leather (cowhide)
■Screw material: stainless steel
■ Bundled items: Dedicated driver, instruction manual (Japanese)
---

Payment Information
Payment accepted by bank transfer or PayPal.
I will ship it after I get confirmation of money receipt.
Please note that unless the money receipt can be confirmed, order will not be confirmed.




Supplied items : exclusive driver, instruction manual
The instruction manual is Japanese only.


All products are made to order.


All cases or jackets will be shipped in about 4-5 weeks.
Made in Japan

An iPhone is not included.

This product is not designed to protect the iPhone from shocks or impacts. Factus Design Inc. will bear no responsibility for damage, malfunction, loss, or the loss of data sustained by the iPhone through impact or through other causes.

The specifications, appearance, or bundled items may change without notice.

The connector section is small for structural reasons. A conversion cable may be needed when using earphones with a wider diameter than Apple earphones.

A strap is not included.

The product is not waterproof. Should the product become wet, remove the device immediately and wipe all parts dry before putting them together again.

Verify that the screws are tight each time before using.

All products are made to order, and cancellations are not accepted.

Only compatible models can be used.

Since the product is made from metal, wireless LAN signals and 3G,4G,GMS,GPS may be difficult to receive.

Before you put the cover on, if the antenna of 3 lines that shows cell phone reception is poor (originally, where it is poor area),a signal may hard to get in some cases.

If the antenna is less than 2 (where signal is poor) at your home or work place, not recommend using it.