5AXIS Milling Ring Cubebrige
[
FA-Y-012
]
5AXIS Milling Ring Cubebrige
[
FA-Y-012
]

Our Selling Price: US$322.00(tax excluded)
Prices vary according to options.
Please see the top page for the delivery date.


How to order
Select "Material"and "sizes"and"Quantity" from the pull-down menu below the product price, and press the "Add to Cart" button.
Click here for ring size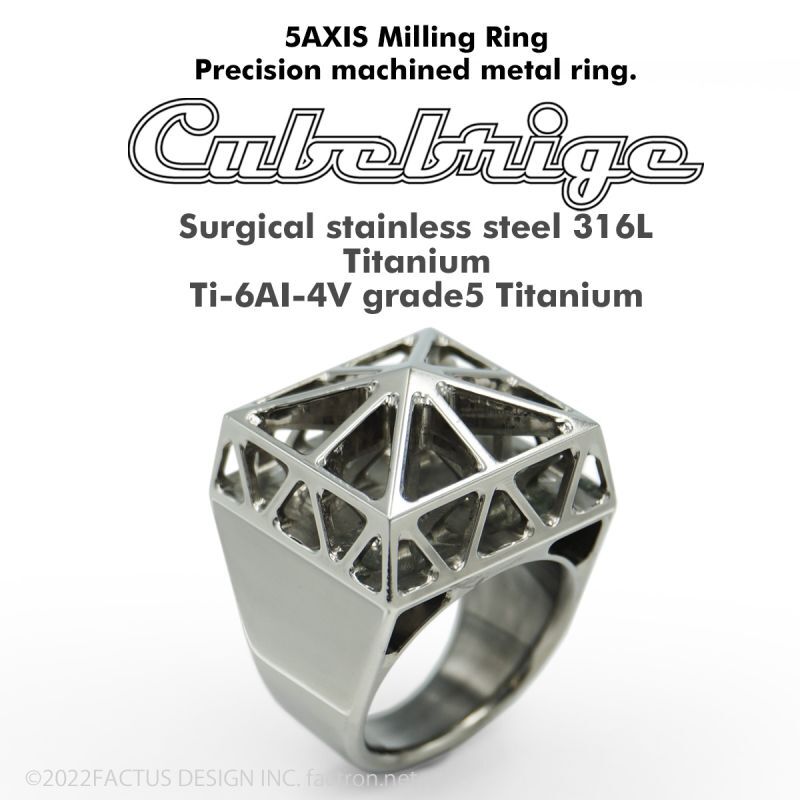 5AXIS MillingRing

Cubebrige


The FACTRON Jewelry 5AXIS Milling series has a new presence that you won't find anywhere else.
A new frontier for delicate and gorgeous industrial jewelry.
The designer himself manipulates a 5-axis machine to create that high-strength 64 titanium from solid materials.


All original designs.


Made-to-order.

There are only 4 types of sizes because all shapes are carefully calculated while considering balance.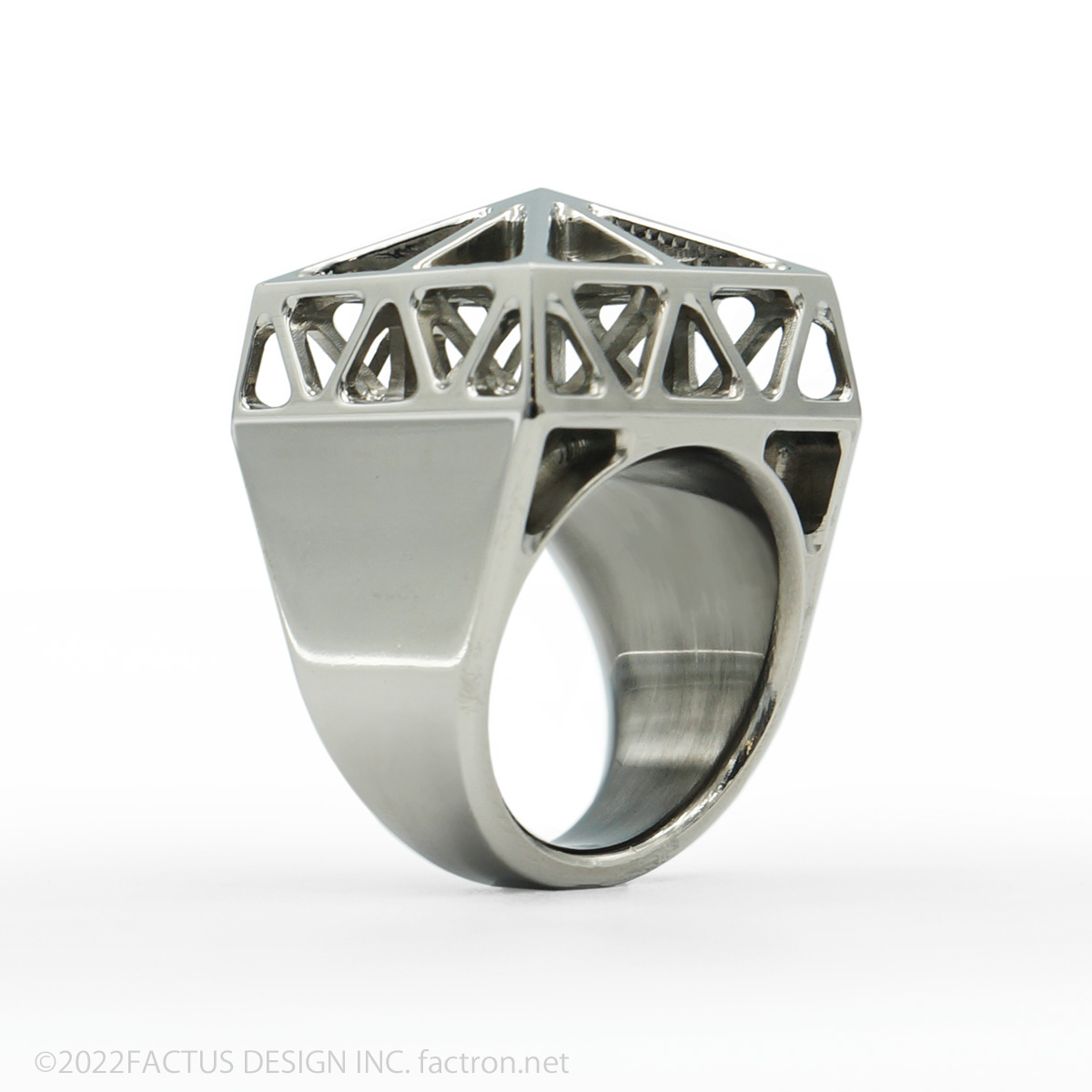 Cubebrige

Aggregation of delicate geometric shapes.
Using a bridge-like truss structure as a motif, it was delicately machined from solid material using a 5-axis machine.


Gorgeous design with a unique and voluminous feel.
However, it is made very lightly.
It is a design with a wish not to lose its brilliance forever.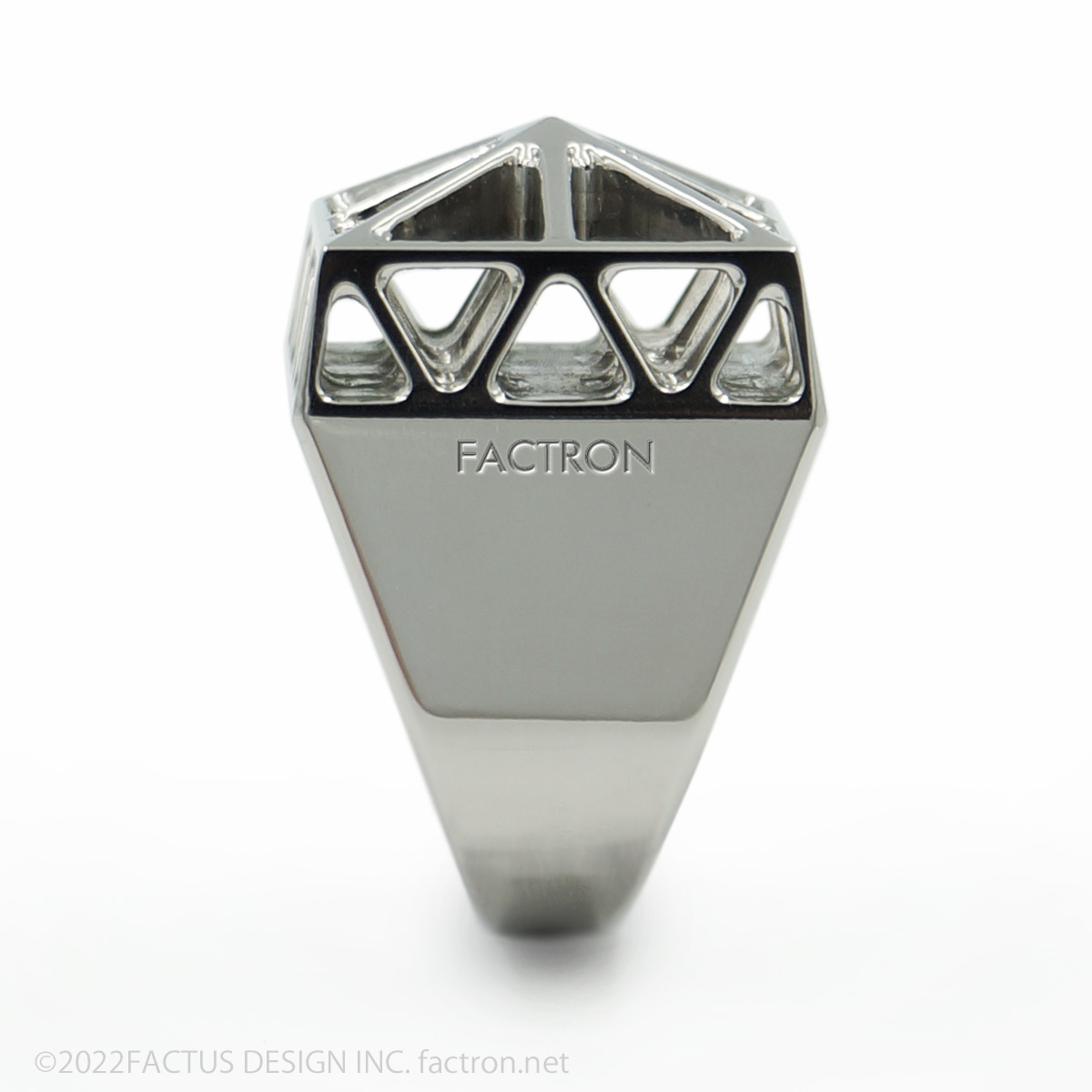 Each piece is carved out over time and carefully hand-polished.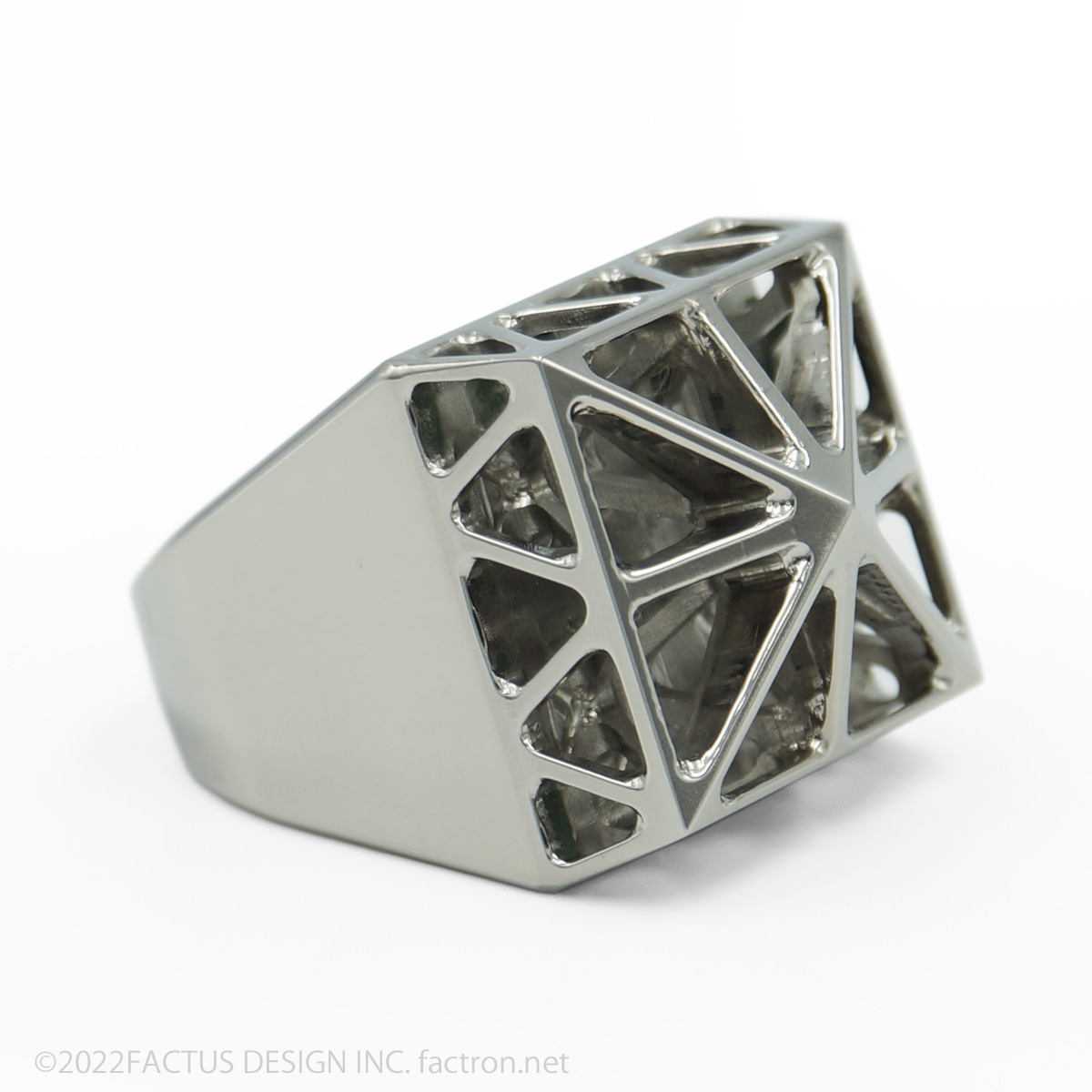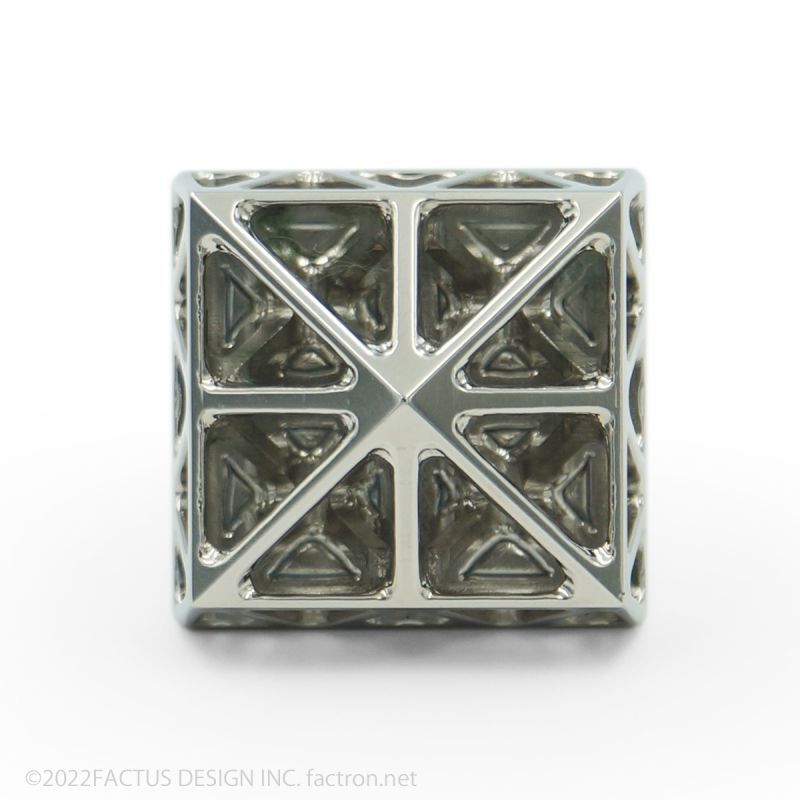 It's a ring with a lot of volume.
Compare it with the FACTRON 1cm ruler in the image.

Although it has a voluminous design, the titanium ring has just the right weight.
Click here for "Titanium 1.000 cm ruler."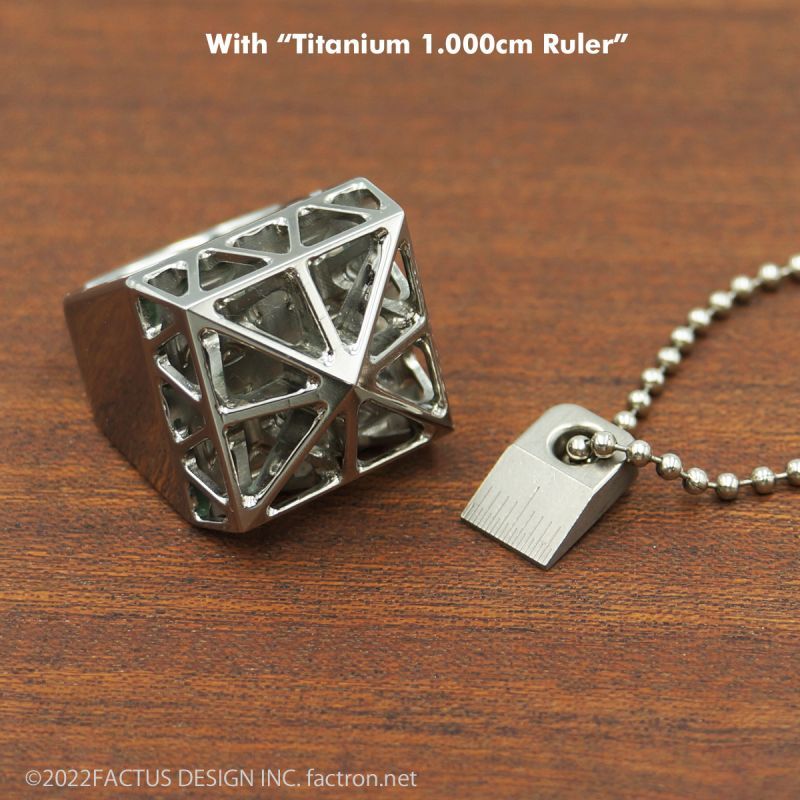 ---
Please choose from 3 materials.
Surgical stainless steel 316L
Stainless steel that does not easily cause metal allergies. It is also used in the medical field.
Light and very strong. A material that is less likely to cause metal allergies and is also used in the medical field.
Ti-6AI-4V grade 5 titanium
A titanium alloy that boasts the strength of the strongest class of metals. Also known as 64 Titanium.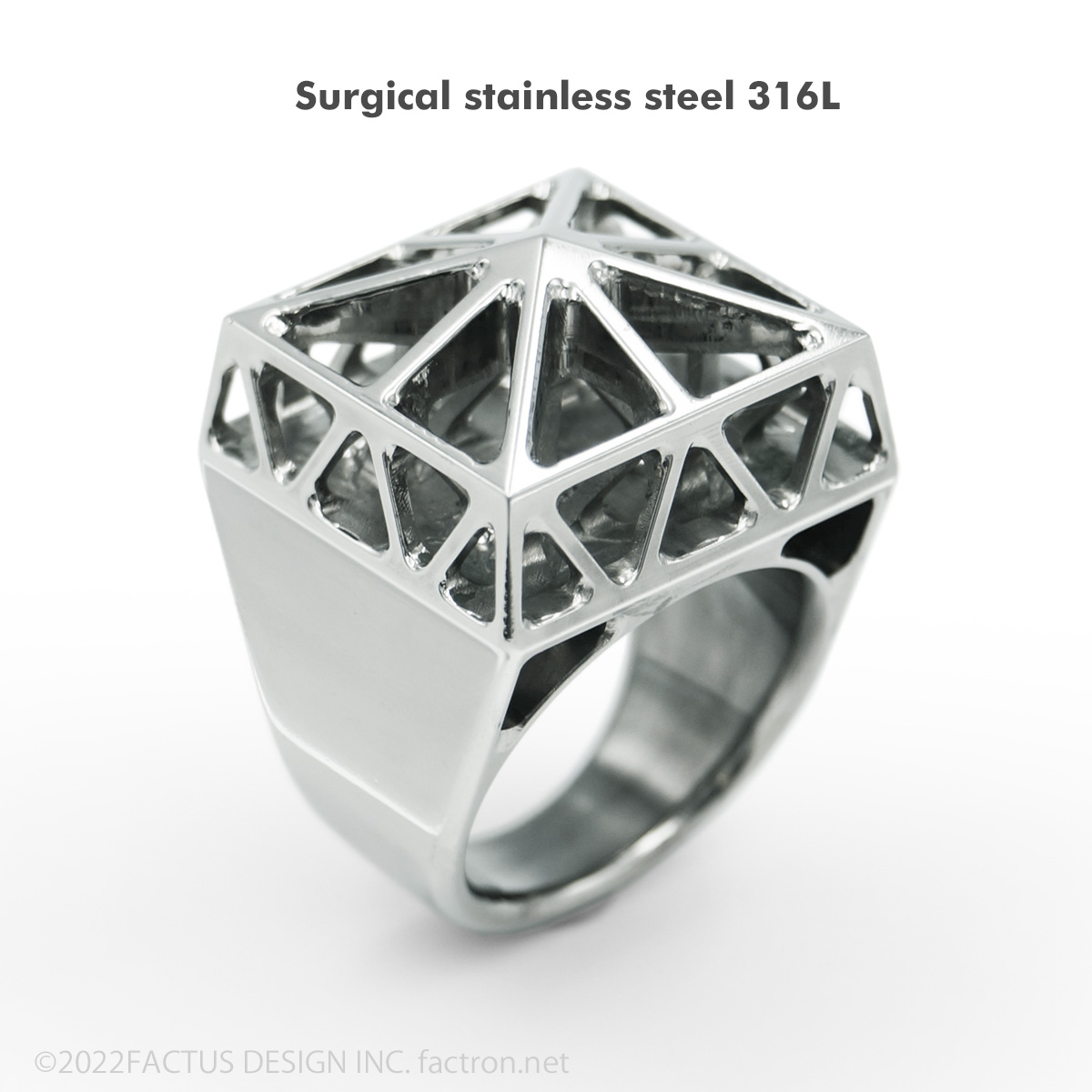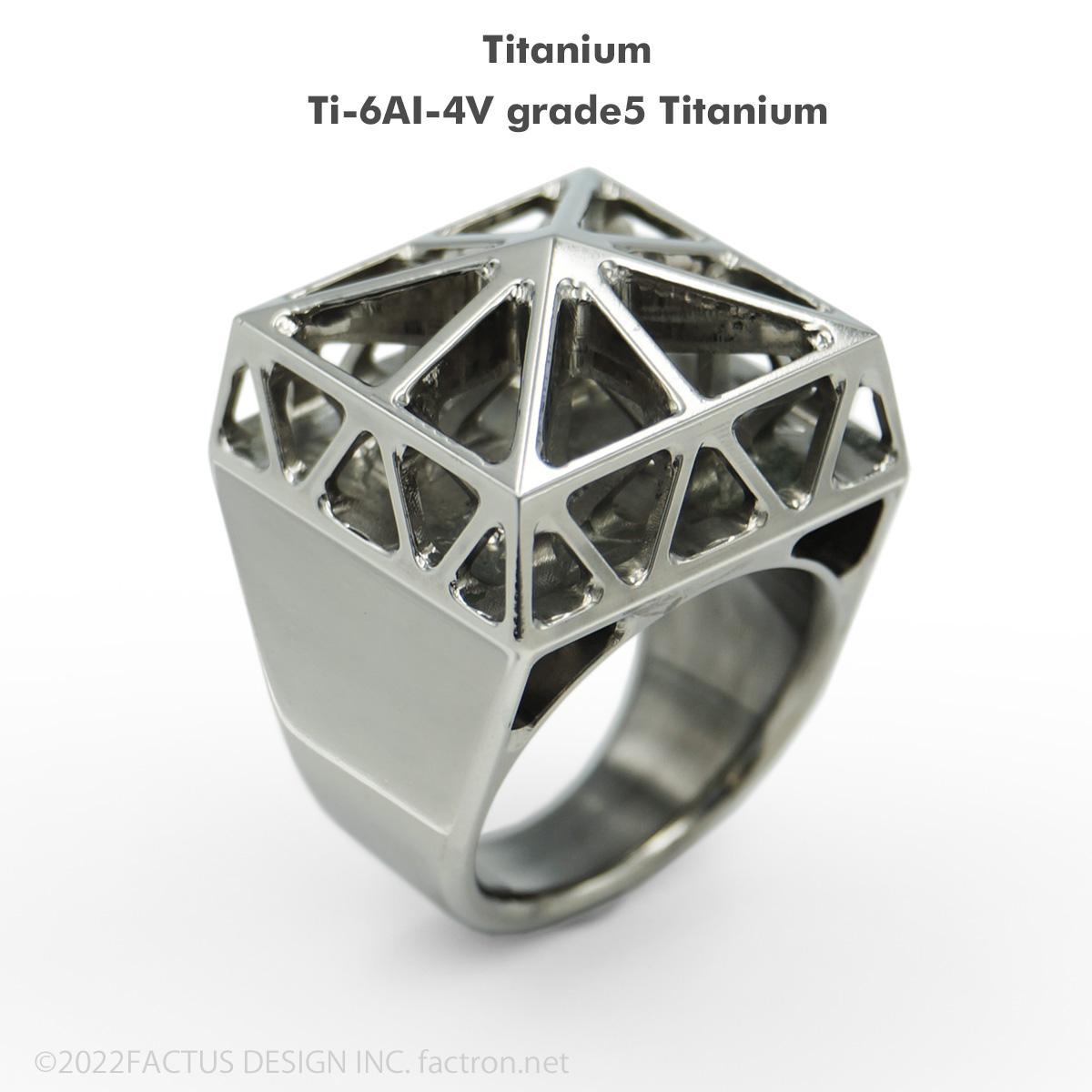 This product cannot be resized. Please make sure to order the correct size.




If you would like a larger size, please fill in the remarks column when ordering.


---
FACTRON's Factus Design Co., Ltd. has been involved in the design of many industrial products as an industrial design office.
The brand "FACTRON" launched in it,
It is an original work produced and sold as our design expression.
Unlike mass-produced products, FACTRON is a product that the creator puts his heart into, where the designer who designed and engineered it manipulates the machine tool and cuts it out one by one and polishes it by hand.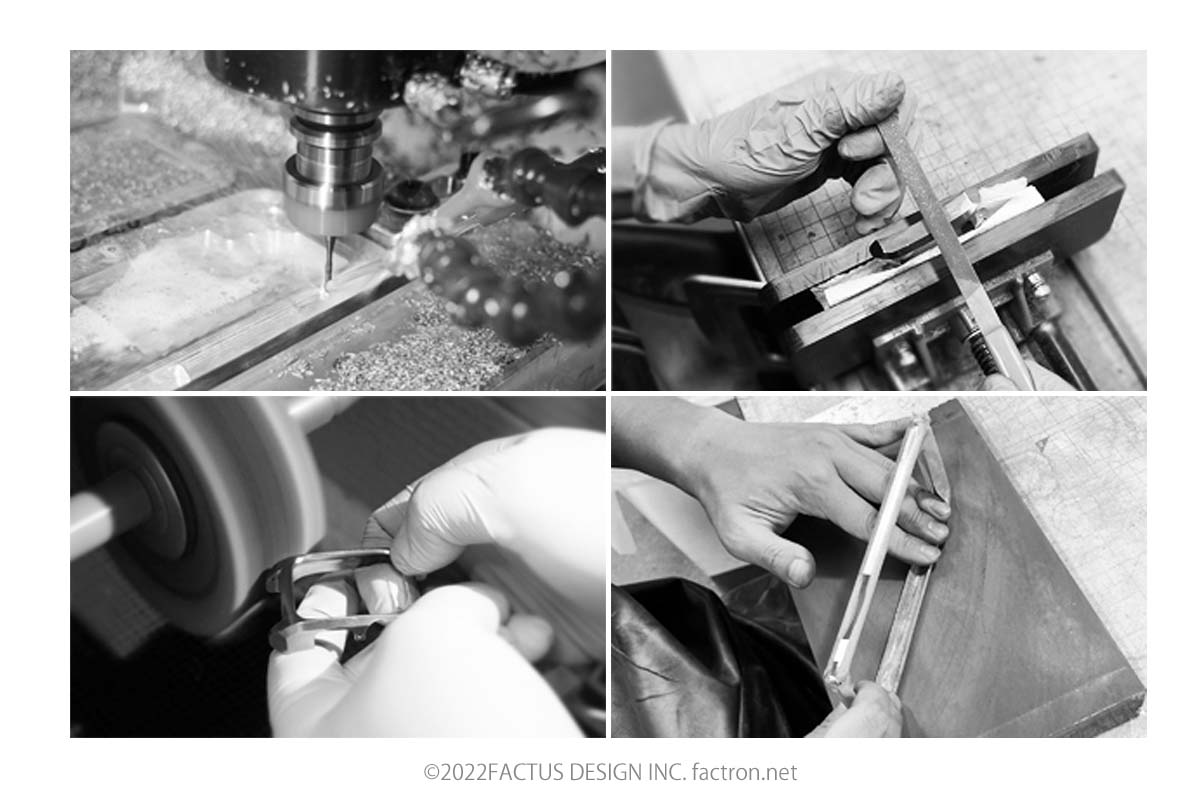 ---
Machined from stainless steel or titanium

With polypropylene case

JAPAN MADE (made in Japan)

Product specifications, appearance, and included items are subject to change without notice.

The image may differ in color from the actual product.

Orders cannot be canceled after they are made to order.

Payment Information
Payment accepted by bank transfer or PayPal.
I will ship it after I get confirmation of money receipt.
Please note that unless the money receipt can be confirmed, order will not be confirmed.
The user manual is in Japanese.
Made in Japan
The user manual is in Japanese.
All products are made to order, and cancellations are not accepted.